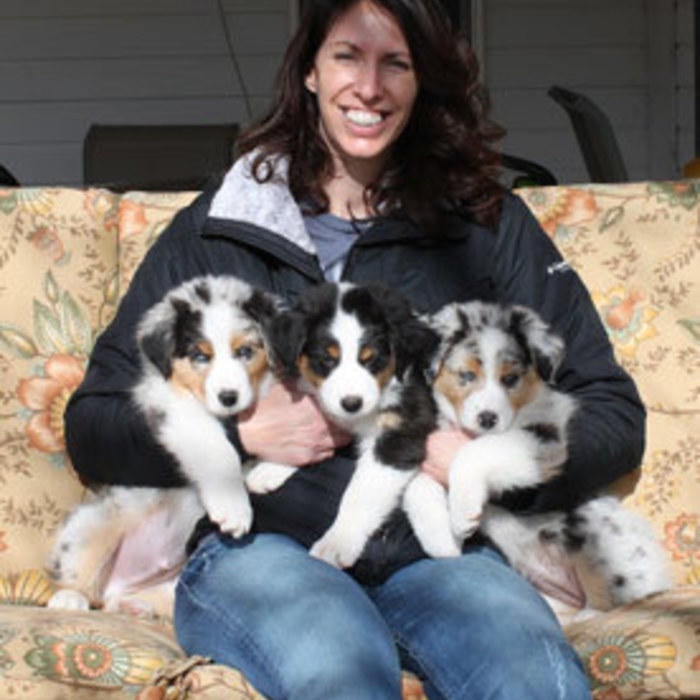 Brandy Greenhagen
Practice Manager
Brandy has been with the clinic since it opened in 2007. She lives here in Greeley with her husband and 2 very busy sons. She was born in Colorado, grew up in New Mexico and moved back to Colorado in 1996. She has always worked with animals and has been working in animal health since 1992. She breeds and shows Australian Shepherds in conformation, agility and obedience. She is a huge Denver Bronco and Nebraska Cornhusker fan. When she has time, she loves to bake, ski, camp, fish and travel.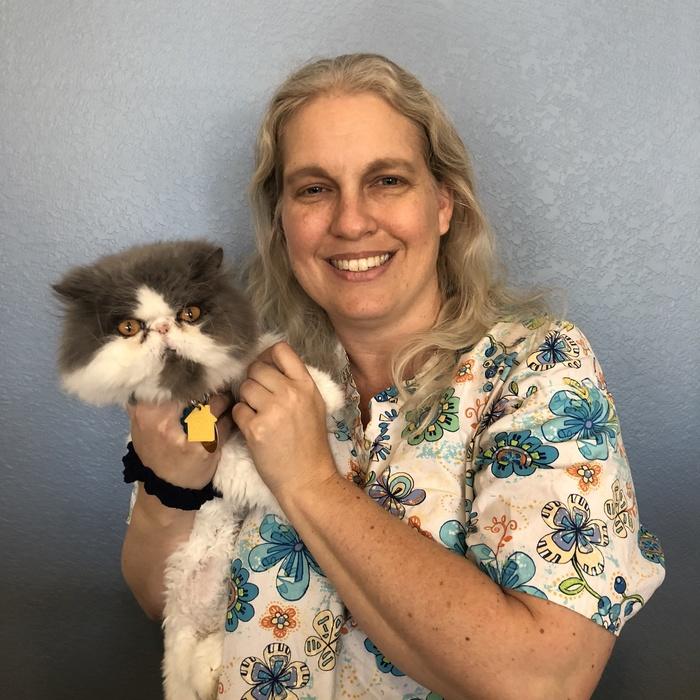 Sarah Peterson-Deason
RVT
Sarah is originally from Huntington Beach, California, and moved to Severance, Colorado with her husband and then, 2 kids in 2005. She has worked about 15 years of her life in the veterinary field, working in different veterinary settings, including clinics, specialty hospitals, and an oncology practice as well. Sarah received her AA Degree at Golden West College in Huntington Beach, CA. in 1997, and completed the veterinary technology program at Mt. San Antonio College in Walnut, CA. in 2002, soon after taking the state boards and receiving her license as an RVT (Registered Veterinary Technician) in CA. in 2002. Once in Colorado, Sarah changed her license over from an RVT to a CVT (Certified/Credentialed Vet. Technician). Sarah left the veterinary field from 2008 to 2016 to raise her now, 3 kids and worked part-time in education as a special needs paraprofessional. She returned to the veterinary field in 2016, having missed working with animals. During her off time, Sarah enjoys being involved in her kids' activities of Brazilian Jiu-Jitsu, danceand violin, as well as spending quiet time at home with her family and playing with her 6 cats/animal children. Sarah is excited to be back in veterinary medicine again, helping animals/our companions in life, educating pet family members about veterinary health care, continually gaining knowledge in veterinary medicine, and making lasting connections with colleagues and clients.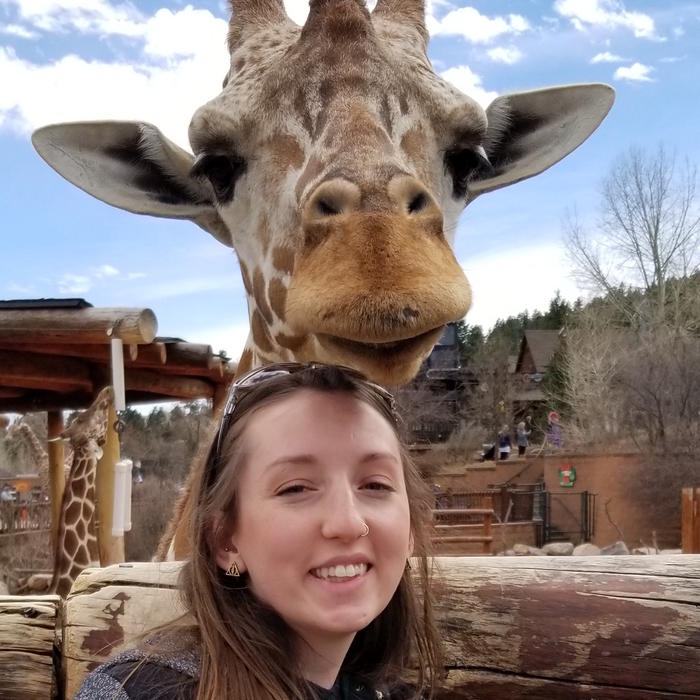 Michelle Baker
CVT
Michelle was born and raised in Tennessee. After graduating from Dyersburg State Community College with an A.S. degree in Pre-Veterinary Medicine, she moved to Colorado to go to school and to be closer to family. She graduated with a B.S. degree in Healthcare Administration and Management in 2014 and a A.A.S. in Veterinary Technology in 2018. In her free time, she enjoys participating in aerial arts, hiking, and spending time with her husband, Marcus, their two children, Atticus and Delilah, and her Boston terrier, Lola.